Hollywood Stunt Driver 2 - Movie World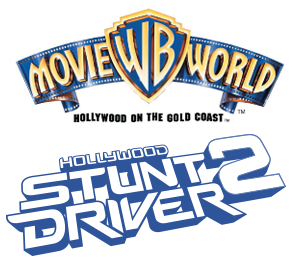 After 25 years in the entertainment industry both in Australia and world wide, ShowTime Entertainment Group, a division of ShowTime FMX Pty Ltd, was created to represent the theme park division of the business.
In February 2014, after performing special event shows across the previous four years ShowTime Entertainment Group became the official contractor of the feature stunt show at Movie World, which saw the introduction of the brand new show 'Hollywood Stunt Driver 2'. With a new team and new high performance vehicles, the new show has had Movie World guests and senior management talking that it has been the best show they have seen in years, which is a credit to the creativity and drive behind the ShowTime Entertainment Group brand.
If watching the show isn't thrilling enough, Movie World guests can get up close and personal to the stunt team and take a VIP Experience. Here guests are able to skip the queue into the arena and sit in priority seating, they get to take a back stage tour, meet the team and have photos and most exciting is guests get a go in one of the high powered vehicles all while being filmed. It is an experience not to be missed. To book your VIP Experience today click here